Zenü
Regular price
Sale price
$19.99 USD
Unit price
per
Sale
Sold out
Meditation Tips Tailored for Kids: Empower your child with valuable meditation techniques and tips tailored specifically for young minds; cultivating focus, relaxation, and emotional balance in a fun and accessible way.

Playful Breathing Exercises: Foster a sense of calm and emotional regulation through five interactive breathing exercises, helping children navigate their emotions and develop important self-soothing skills in a playful and engaging manner.

Cultivate Mindfulness from an Early Age: Introduce your little ones to the transformative power of mindfulness with the Zenü Kids' beautifully hand-drawn meditation card set, featuring meditation tips, 20 affirmation cards, and 5 engaging breathing exercises, specially designed for children ages 4 and up.

Mindful Breathing for Emotional Balance: Help your child develop essential emotional regulation skills with five interactive breathing exercises. These fun and engaging exercises teach children to navigate their emotions, find calmness, and cultivate focus in a playful and accessible way.

Spark Creativity and Mindfulness: Introduce your little ones to the world of mindfulness with the Zenu Meditation Card Set, creatively hand-drawn and designed for children 4 years old and up; this set nurtures creativity while fostering mindfulness and emotional well-being.
Share
View full details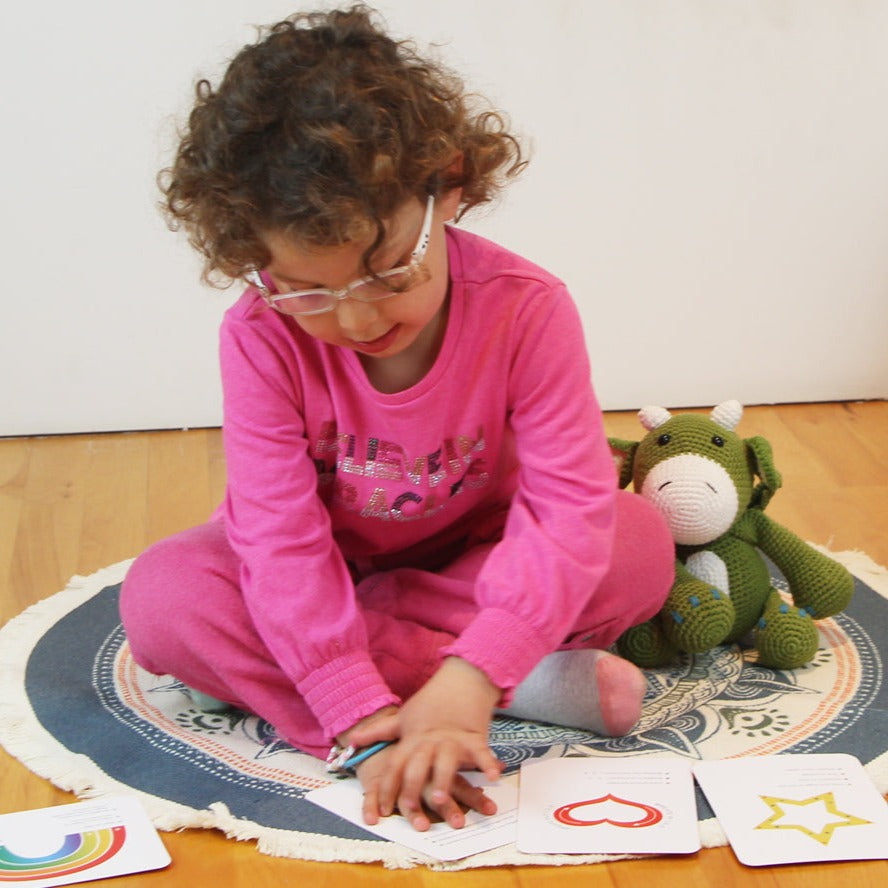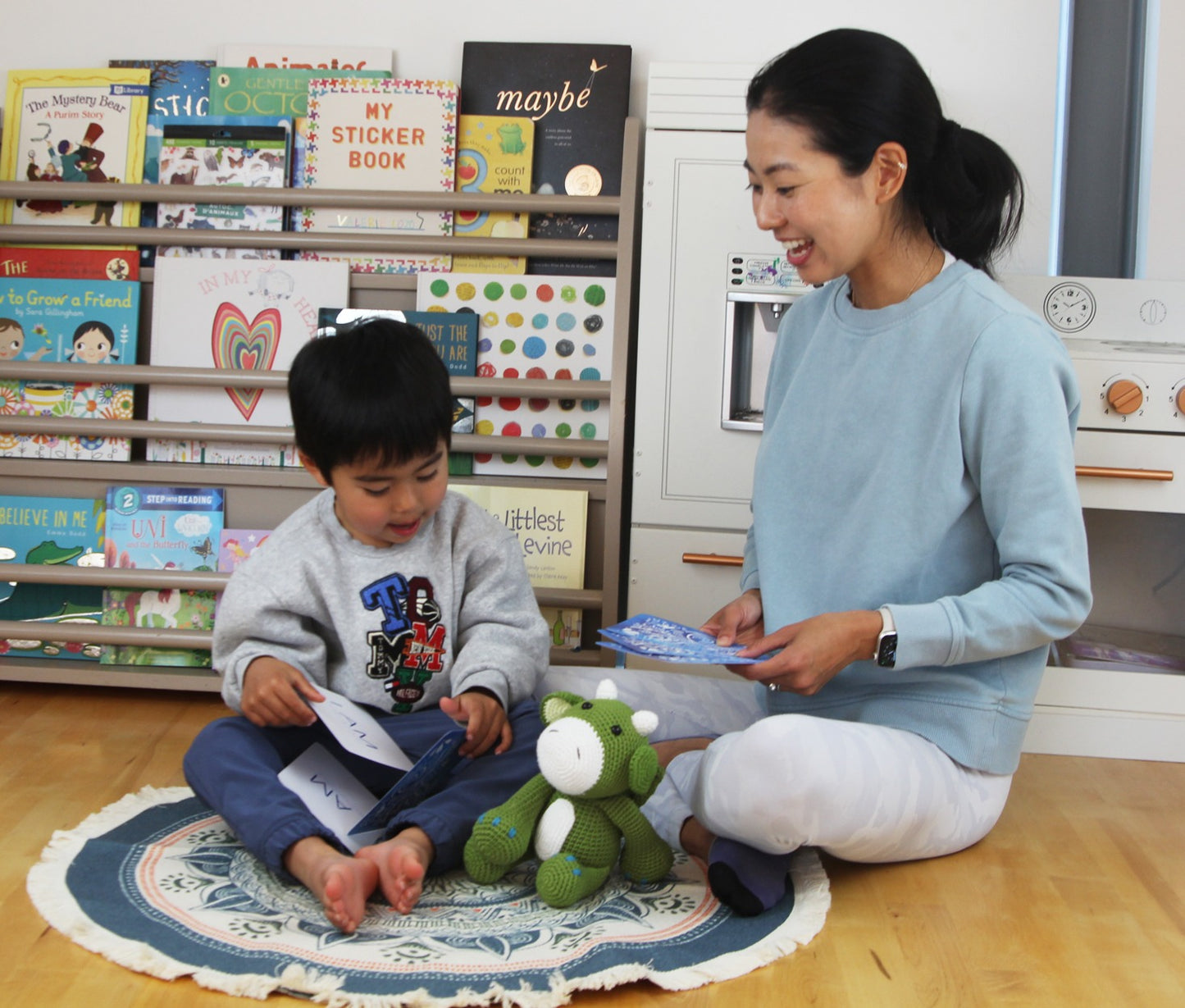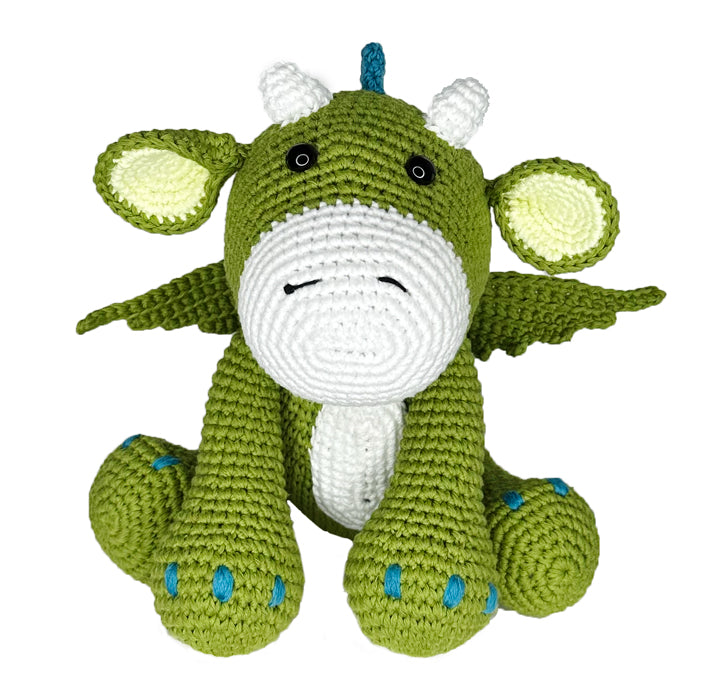 Thor-The-Meditation-Dragon
This fun and playful hand-made stuffed animal provides comfort and security while making meditation more fun and engaging. It also serves as a visual aid that helps children create a consistent meditation practice, by using Thor-The-Meditation-Dragon during each meditation session, children can create a sense of routine and familiarity that can help them stay committed to their practice.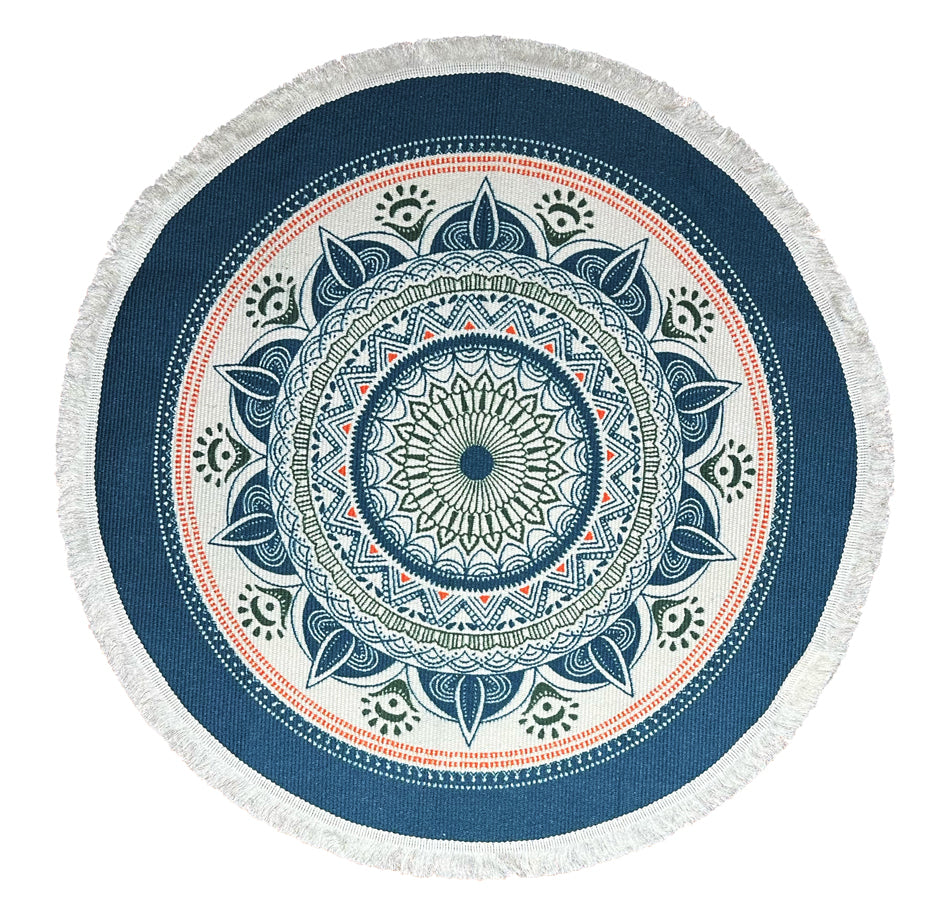 Mandala Rug
This beautiful meditation mandala rug serves as a focal point for children's attention during meditation. The patterns and designs of the mandala can help children focus their attention and stay present.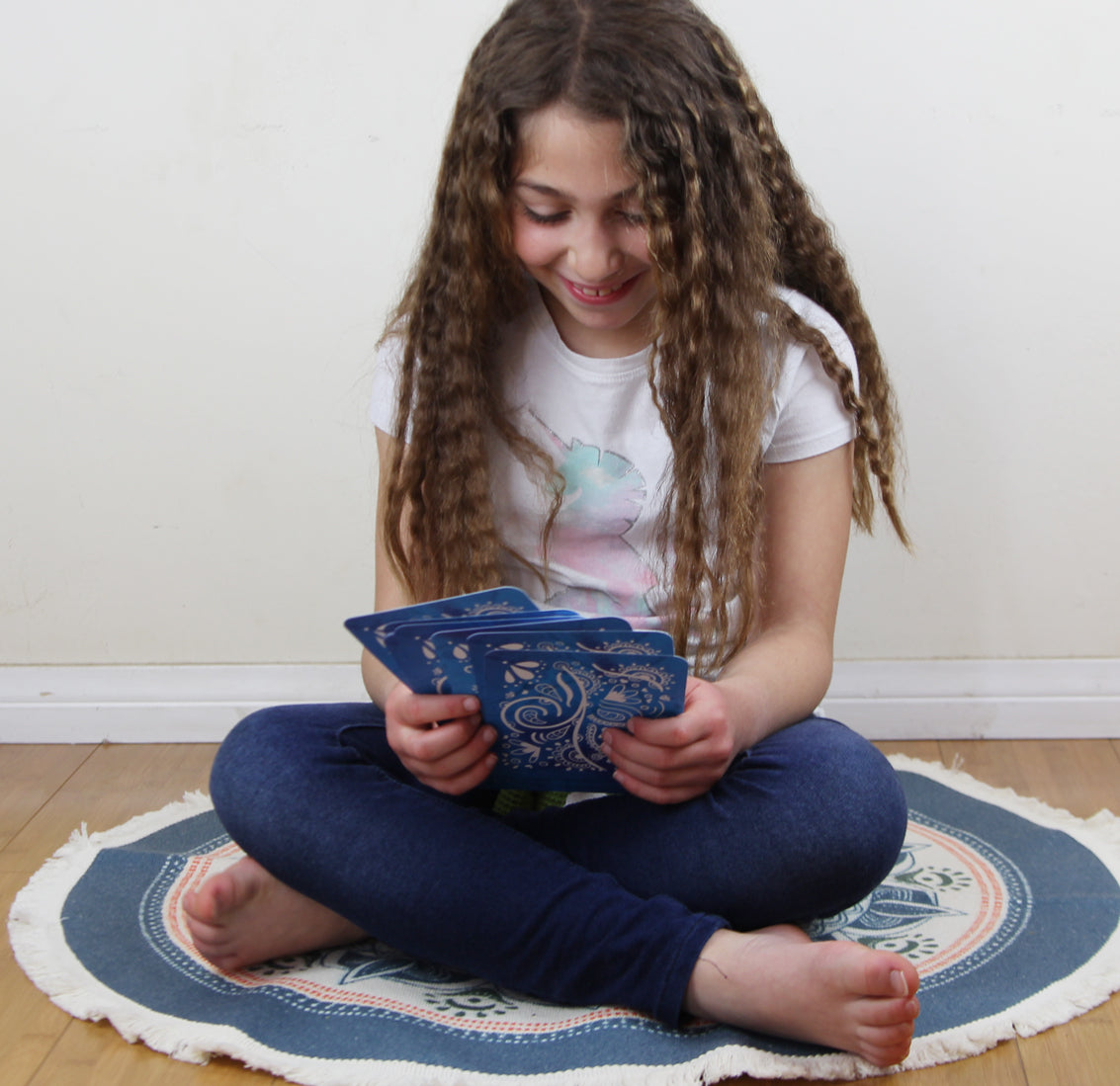 Affirmation cards
These specially designed, and easy-to-use Affirmation cards help children develop positive self-talk and encourage self-compassion and gratitude. By repeating affirmations such as "I am loved," children can build confidence and self-esteem. Affirmation cards can be used as a tool for emotional regulation. When children feel anxious or stressed, they can repeat affirmations that help them feel calm and centered.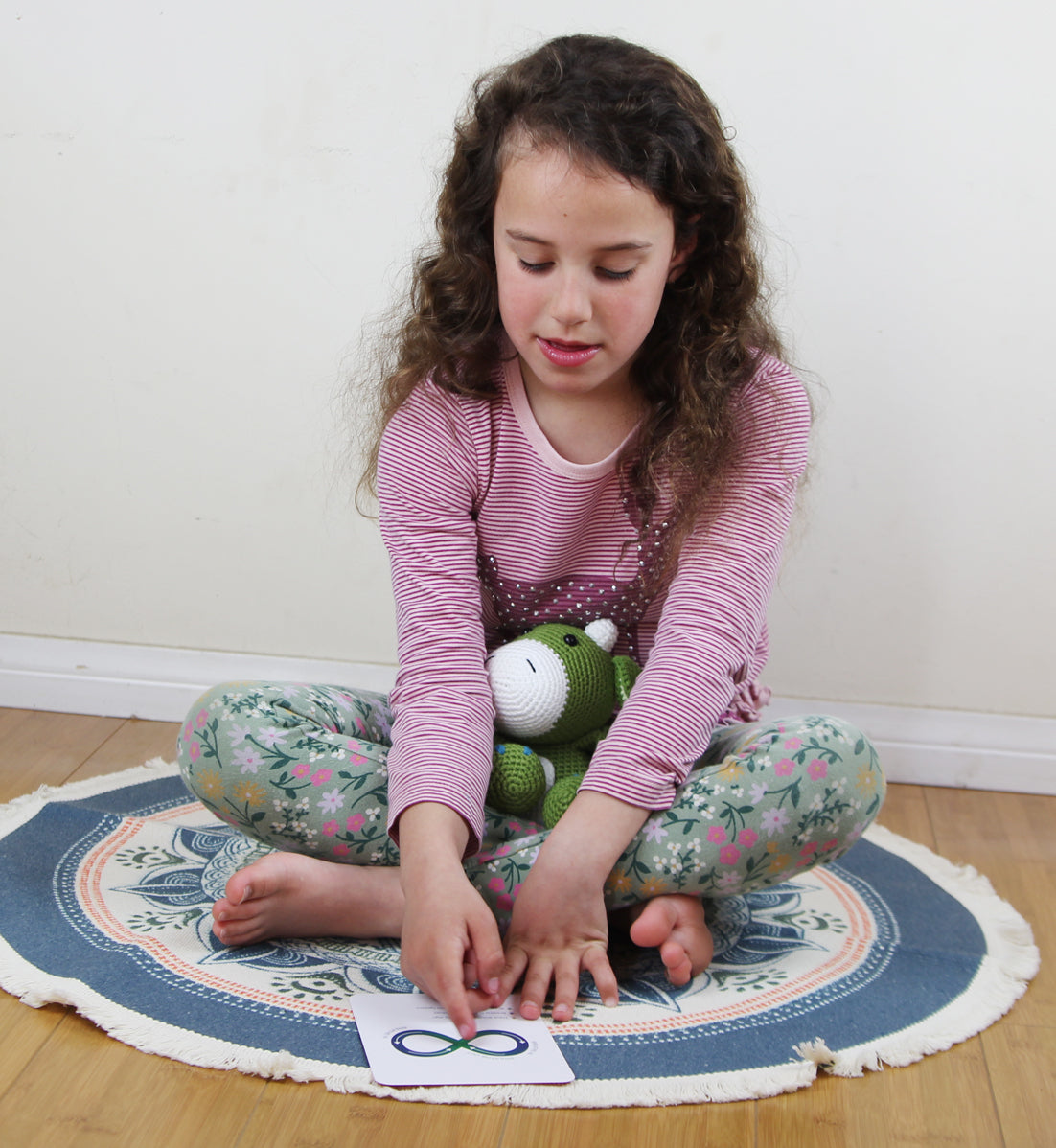 Breathing Exercises Cards
These uniquely illustrated breathing exercise cards help children relax and reduce stress and anxiety. Breathing exercises also help children improve their focus and concentration. Focusing on the breath can help children clear their minds and stay present in the moment while promoting better sleep.